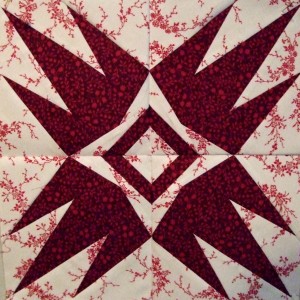 I just ran across a new BOM this morning as I was blog hopping and checking emails.
Carol Doak has a new

2012 BOM Mystery

starting this month and will run for 11 months.
It's a two color mystery and geared to beginners.
((this is a pic of her fabric choices and her block))
I think I'm going to work on this one since I do like to paper piece and I kinda like a good mystery. So this combines both.
And I've even got the just perfect fabrics in mind. Should be fun!
Thanks for stopping by....Linda